Join the conversation about your business.
Meet Jason Bax of BusinessUnusual.net | Episode 4 | Facebook and Twitter for Business
John Smiley
Mar 08 2011
Listen in as John Smiley interviews Jason Bax, founder of BusinessUnusual.net. Jason Bax mission is to help business people and budding entrepreneurs "get" today's NEW consumer.

He's spoken in 3 continents as the spokesperson for Corey Rudl's Internet Marketing Center, been the smiling face on TV for top brands like Dell, Nissan, Hasbro, Fisher Price, Mattel etc… the author of several niche "how to" guides and the curator of 'Business Unusual'

Jason is an experienced business keynote speaker with a powerful, humorous and entertaining message about the "new consumer" in a "new economy" that appeals not only business people but anyone who loves incredible stories.

Stop Selling…Start Compelling

A down to earth guy who believes that entrepreneurship is the answer.

Bax's ability to authentically connect with the audience is a rare gift and is one you don't want your audience to miss.

Listen in as he blows the pants off your mind.
This podcast is brought to you by The Daily Marketer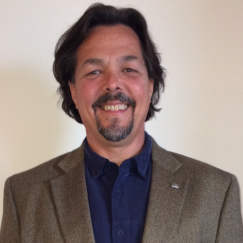 About John Smiley
Click here to see the full author's profile
Recent Episodes
Meet Jason Bax of BusinessUnusual.net | Episode 4 | Facebook and Twitter for Business
Meet Sabrina Domenosky of SexyInSixWeeks.com | Episode 3 | Facebook and Twitter for Business
400,000,000 Reasons to Be on Facebook | Facebook and Twitter for Business | Episode 2
Facebook Privacy Settings | Facebook and Twitter for Business | Episode 1